A tradition handed down for three generations: so our mixes have become your little daily treasure
Born in 1944, Antigua Tazzadoro is the only craft antique company in the coffee industry remained in the heart of the historic center of Rome. La Casa del Caffè al Pantheon – it founded in 1946 as a place where roasting and taste our different blends – is renowned for having the best coffee of the world. For over 70 years we are faithful to a tradition that is unrivaled: our passion for high quality, conjugated to figures accessible to all, continues to be our strong point recognized worldwide.
The Express most famous Italian in the World
So many have defined our coffee. Its unique flavor and its popular price make every day in our House of Coffee at Pantheon thousands of customers, tourists and curious people from all over the globe. Our unique "Regine" blends, single origin of our selections, our delicious granita coffee and our high quality products are an award-winning example of Roman craftsmanship and excellence for the "made in Italy".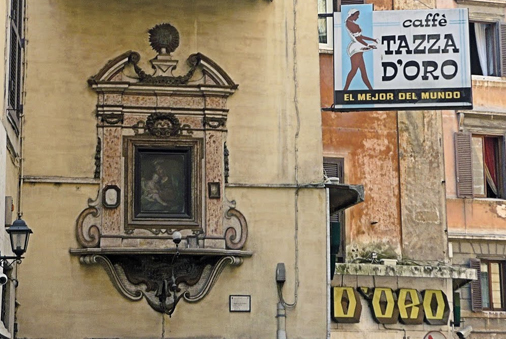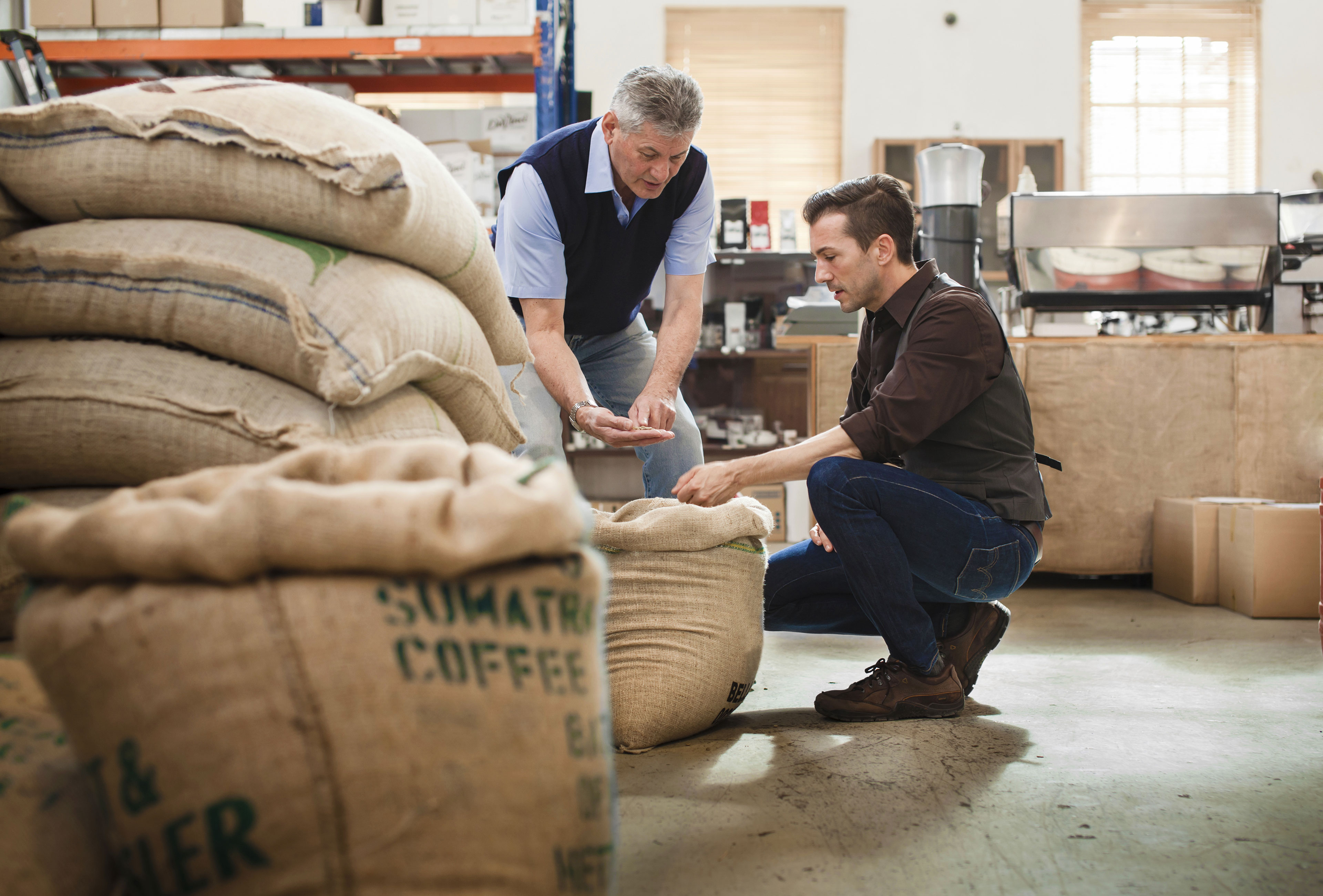 In every cup of coffee is a journey. In each sip a new conquest
"… I come from around the world, I go around the world …" is how he recited the old motto of Antigua Tazzadoro. Our company establishes tasters through direct contact with local coffee farmers (mainly in Central and South America), thus giving rise to a single chain of a kind and distinguishing itself from all the major brands in the industry. In parallel the company carries out exports to every corner of the planet. His mixes and all its products are sold in Europe, America, Australia and are also conquering China, Japan and Southeast Asia.
A sincere coffee. At 100%.
The Italian coffee market is expanding and the majority of the sector marks have given up the quality of the blends to sell higher quantities of product and be more competitive. This has also led to the transformation of traditional roasters in industrialized establishments. Moreover, the rapid spread of waffles for household use has implied an inevitable use of artificial flavors, lecithin and additives. We Antigua Tazzadoro we decided to stay craft and work on quality rather than quantity: that is why our coffee is unique and 100% natural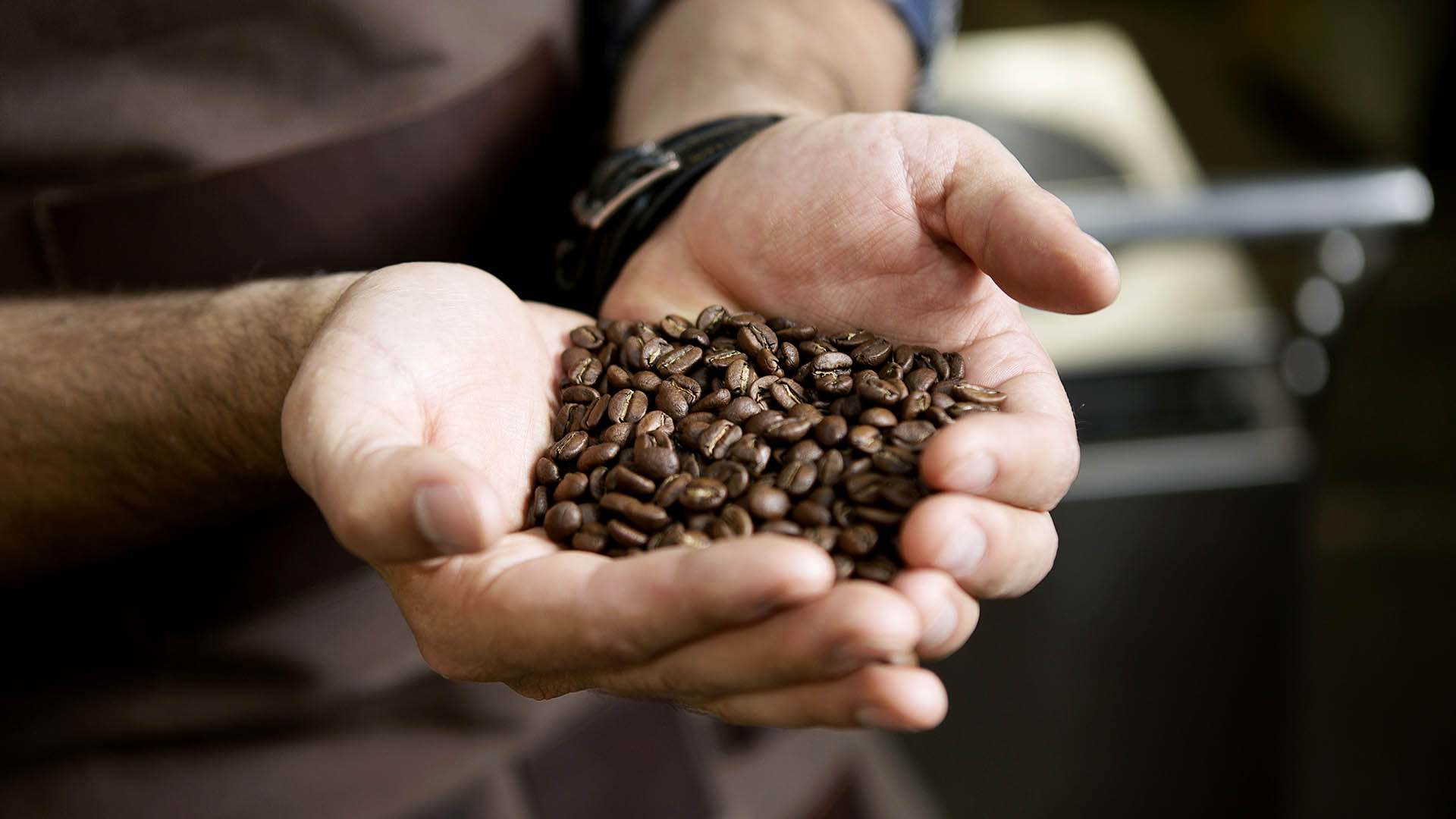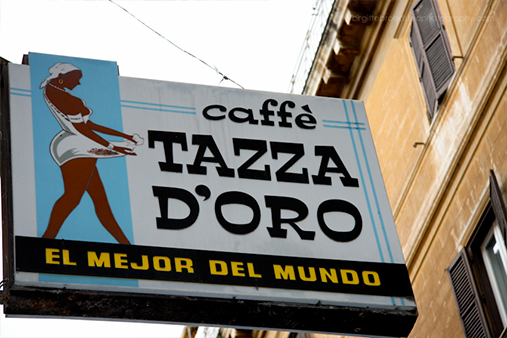 Reap what you sow. Our logo tells our passion
Since its birth, every product Antigua Tazzadoro is characterized by the image of seeders, also present on the facade of the Casa del Cafe in the Pantheon. Not just a simple logo and true that much tells the artisan tradition and philosophy, but also the brand that certifies, then as now, the high-quality raw materials.
High quality at competitive prices, because everyone deserves the best coffee
Blends and single origin of Antigua Tazzadoro are higher, "Queens" and selections from the intense and unique taste: the most famous Queen of the precious Jamaica Blue Mountain Coffee, placing in the catalog also the new organic lines of Java Queen and Queen of Hearts, every grain of coffee is roasted in our roasting. cardinal point of our company philosophy is the high quality for everyone, with prices considerably reduced when compared to the type of product. At any time and for every palate, the pleasure of a real coffee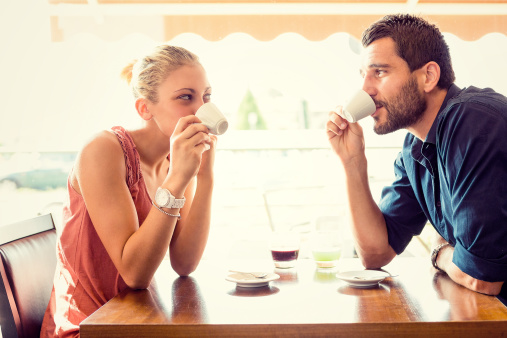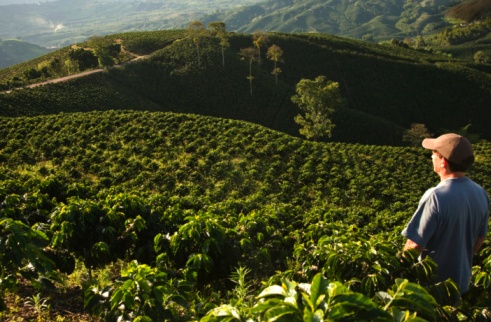 A sustainable company is a company that looks to the future
Love of coffee means above all respect for the earth and for those who work it. For this reason our company has created an exclusive network and without mediation with the growers themselves, so as to ensure fairer pay and stimulate economic virtuosity and training projects. Similarly, our two biological lines Biocaffè and Biodeka (decaf steam), ICEA-certified, represent the perfect combination of high quality and attention to ecological standards
C as Coffee, C as Culture
As of 2013, our brand has decided to further elevate the company's quality, investing in the "coffee culture" and the history and traceability of the materials used. Also Tazza d'Oro Coffee System produces periodically workshops, presentation of products, tastings and training of Italian and not, involving small producers from Central and South America, Asia and Africa and enhancing their quality raw materials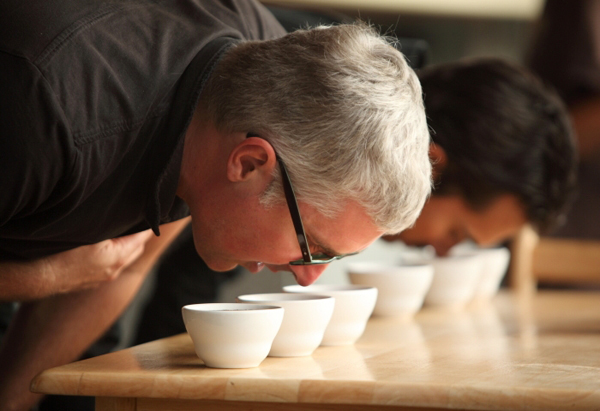 Coffee: a long history of which read up
The coffee is tradition. The coffee is history. The coffee is culture. Yemen, where it seems to have existed before the plantation, this plant, considered a great energy, in the centuries has gradually spread reaching thanks to merchant flows first in Indonesia and later in South America (Brazil and Colombia), the Caribbean and the islands African colonies (Côte d'Ivoire and Cameroon). The geographical shifts and climatic differences have thus determined the division of the plant into two strains: the robust, more wild, full of caffeine and typical of the African continent, and arabica, the most selected, less caffeinica and cultivated mainly in South and Central America. The coffee has slowly conquered the world with its strong aroma, becoming a source of wealth for many countries and great passion for our company